This year for Christmas I thought I would get creative and make a few things for family members and friends so I started dabbling in making things with recycled wine bottles (I had plenty to work with lol). I started by making planters and lanterns and now I have gotten into making candles. It has taken off in the last few months and now I am selling my candles and other bottle crafts. If you would like to purchase any of my bottle crafts please click the "contact me" button on the right side of the screen and leave me a brief message and your contact information.
Scents Currently Available
Cabernet Sauvignon
Chardonnay
.Merlot
Vineyard
Tuscan Herb
Eucalyptus
Herb Garden
Oakmoss
Firewood
Leather
Cedar
Autumn Lodge
Amaretto
Coconut Bourbon
Wooden Wick
Optional with some candles and great for masculine scented beer bottle candles! Made with the finest wood in the USA and pressure processed for 3 days, this wooden wick provides an excellent scent throw, quick melt pool, and crackles just like a real open fire. They are very clean burning. These new soft wood wicks provide the ultimate performance in an all-natural wood wick. New and improved and easier to light and stay lit!
Candles
Glass Glow Palm Wax is a container wax that mimics the look of marble. When used in containers, it becomes translucent during burning resulting in a glowing effect and has an excellent scent throw.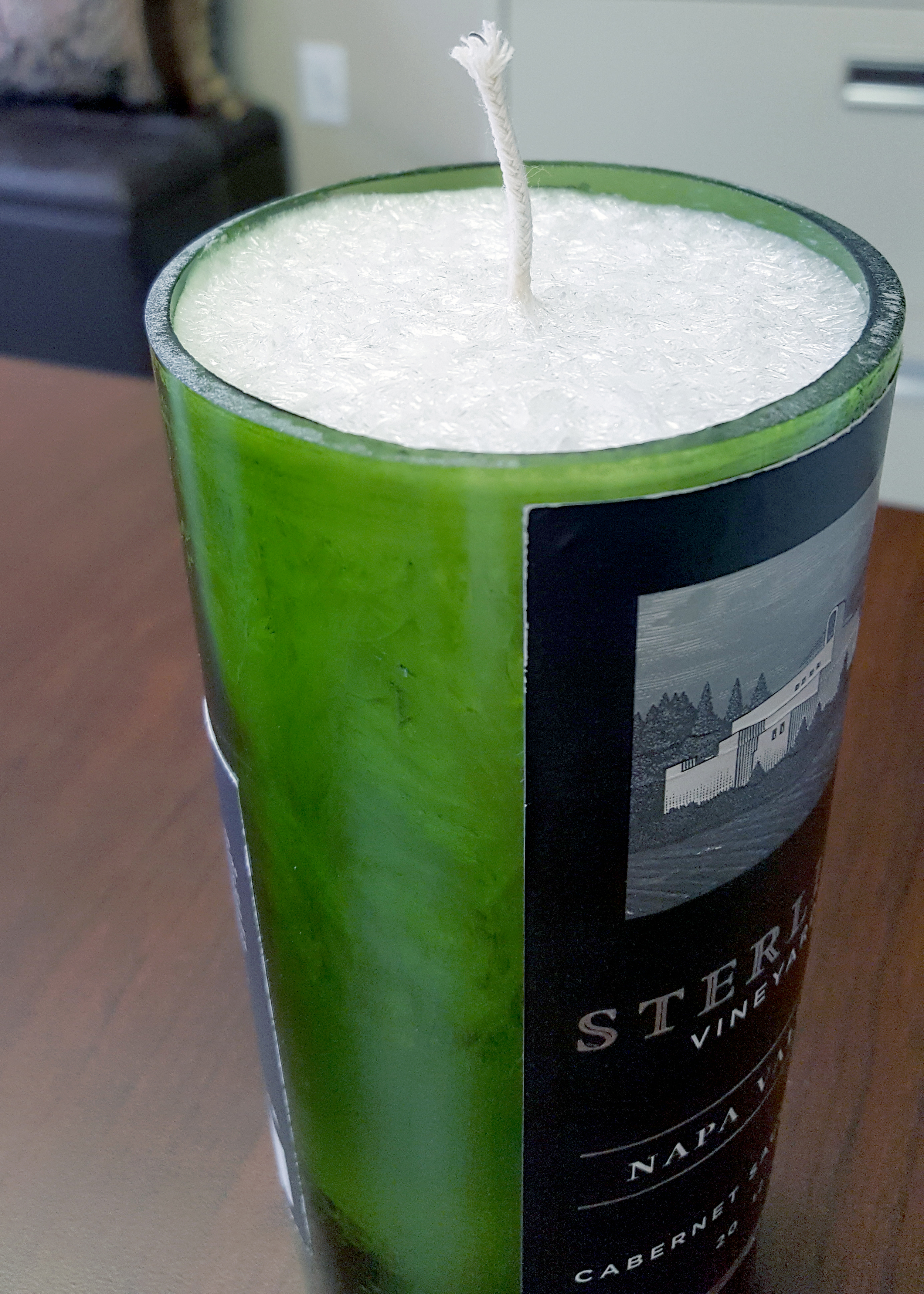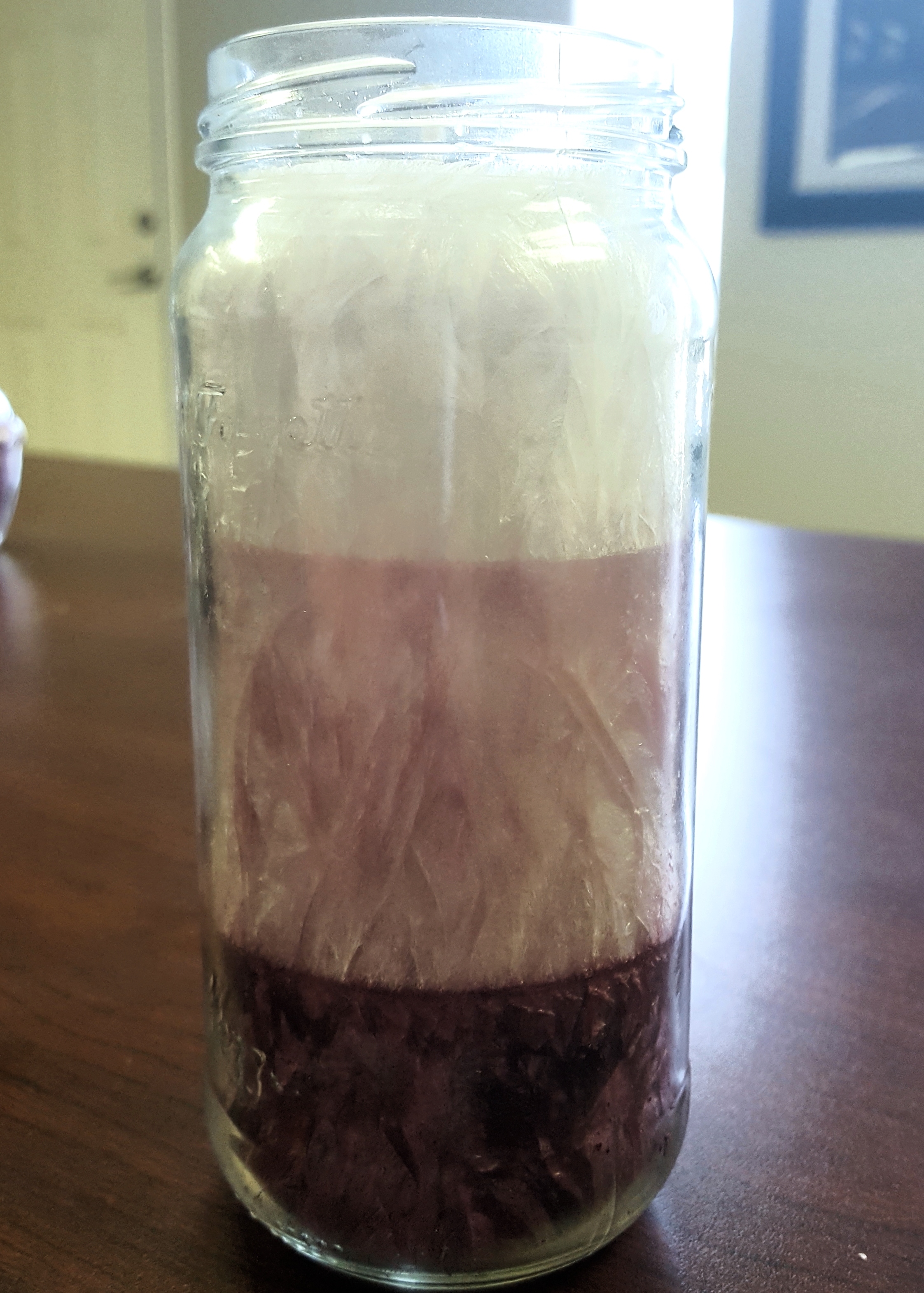 Palm wax sources are renewable in nature and do not contain GMO material. The materials come from a RSPO (Roundtable on Sustainable Palm Oil) member source. Palm wax is an environmentally friendly product since it comes from a sustainable and renewable source and it burns cleanly.
The lanterns pictured have a frosted design, but they can be painted with any design, color, or can be left clear and can be made from any color,size, or shaped bottle. They will come with the chain,hanging ring, tea light holder and a single tea light.
If there is a specific bottle that you would like used I can custom make any of the items on this page, but please keep in mind that I am cutting them and not every bottle comes out of the process in tact.